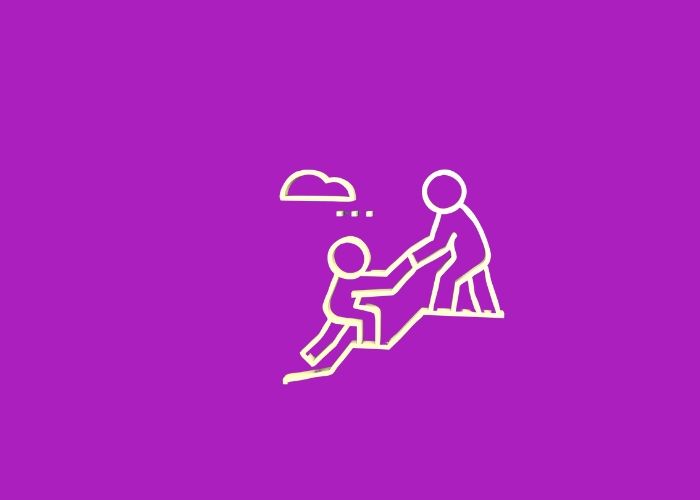 At NurturePA, we connect those with parenting experience to new moms in order to provide resources and support during the early and most critical stages of parenthood. One thing that we've found since we started is that the word "mentor" can be a bit intimidating! Many question whether they have the skills necessary to mentor other moms. As in "I don't have it all figured out and I'm not a parenting expert, can I really add value to new moms?"
The answer to that question is "yes, you absolutely can!" You might be surprised that you know more, have experienced more and can be more helpful than you'd ever imagine. Let's discuss some of the most common "mama skills" that women gain or expand upon as a result of their motherhood experience and how these skills can be channeled into helping other moms.
#1: Communication
Becoming a mom is like attending a masterclass in communication. You learn how to communicate with a newborn, toddler and child according to their developmental stage, how to advocate for your child and hopefully how to communicate your needs to those you interact with on a daily basis. This leads to advanced communication skills that can be used in interactions outside of the family setting.
#2: Learning to Learn
When you are a parent, there is always something new to learn, understand and familiarize yourself with. This is especially true in the early years, when parents find that just as once phase is mastered, there is a new one to tackle. Learning to learn, it turns out, is a massively beneficial life skill that can be applied to the workplace or volunteer settings.
#3: Figuring Out the "Figureoutable."
When you are a parent, you are presented with many challenges that do not have straightforward answers. It's not always easy, but over time, you learn to work through challenges step by step with resourcefulness and creativity. This translates to a great mentor skill, as many new moms face unique situations and have to weigh pros and cons of various approaches to decide what's best for their families.
#4: Practicing Self-love and Kindness
There is no experience more humbling and humanizing than becoming a mother. Becoming a mother is an opportunity to develop more compassion for one's self, in the midst of the many changes, challenges and new experiences that she is facing. If you identify with this, you can influence new moms as they embark on their own journey of self compassion.
#5: Anticipating Needs
As a mom, you become an expert at anticipating the needs of those around you. When it comes to supporting new moms, there are often needs that new moms have that experienced moms can identify and anticipate that a new mom doesn't see because she's so "in it." As a mentor, you could provide an immense level of value to new moms by seeing the things they need and suggesting solutions before they even know they need them.
While you already have what it takes to be a great mentor, keep in mind that if you are volunteering with Nurture PA, you are never without help and resources to support your mentee. The NurturePA staff (all master level professionals in the field of early childhood development and related fields) and 100 other mentors who are a wealth of experience and information have your back and will support you in providing the highest level of support to your mentees.
What "mama skills" have you developed since having children? Share your comments below.
Ready to give it a shot? Learn more about volunteering with us here.