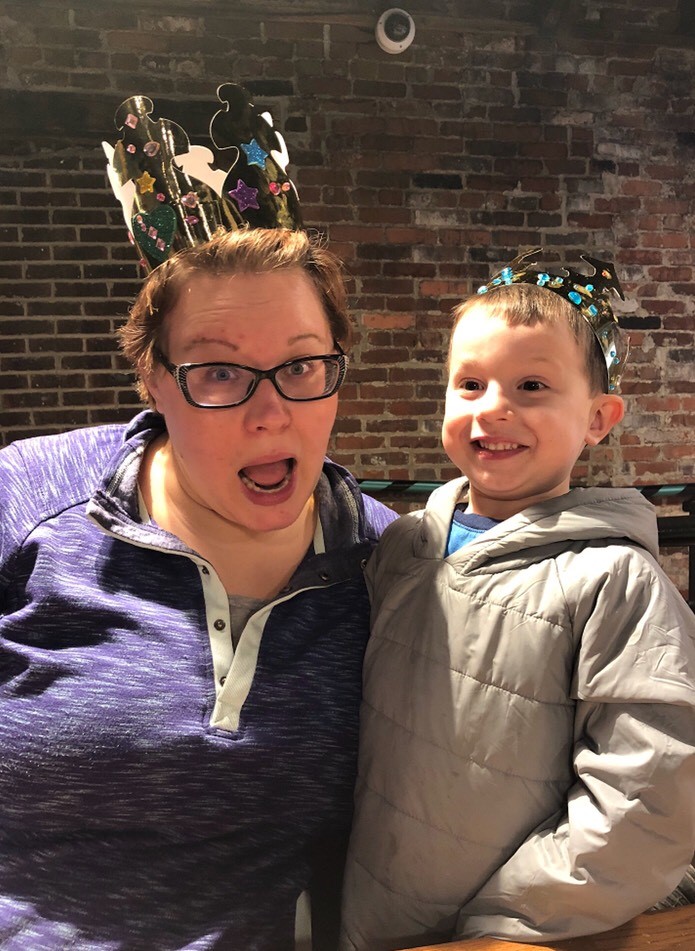 How long have you been a NurturePA mentor?
About six months.
What makes the nurture® program so special?
As soon as I heard about the Nurture PA program, my first thought was how helpful it would have been for me when my oldest was born. Becoming a parent is such a milestone and one of those experiences that really cannot be fully understood until it happens to you — especially because it changes day by day and sometimes minute by minute! I love that this program supports moms wherever they are in their journey, and in such an accessible way. Those connections are such a vital piece of uplifting and celebrating families, both virtually and in our communities.
What is your favorite part about being a NurturePA mentor?
I love being in a place in my parenthood journey where I have the mental and emotional space to reach out to other moms. As a new parent myself, I was exceptionally overwhelmed and isolated, but I kept it all on the inside, as many of us do. I love knowing that when I send a quick message to my moms they can feel that connection. It takes a village!
Tell us about a time when you feel like you made a positive impact on the life of a mom and her new baby.
My goal is always to make new parents feel heard and seen. Everyone has different experiences/priorities/needs, so being able to listen to new moms, validate their feelings and give them space to unload if they need to is the best thing I can do.
Tell us a little bit about yourself,
I am a native Pittsburgher who boomeranged back after stops in several cities over the last 15 years or so. My husband and I are thrilled to be raising our kids — an almost 5 and almost 3 year old — in the city. I recently taught myself how to crochet, and am really enjoying exploring my new creative side!