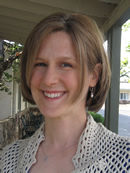 How long have you been a NurturePA mentor?
Since May 2015
What makes the nurture® program so special?
I feel lucky to have had a lot of support from local moms' groups and friends and family after both of my sons were born. NurturePA is an easy way for me to pay my fortunes forward.
What is your favorite part about being a NurturePA mentor?
I love that I can use technology to help new moms feel informed and maybe connected even though I have such little free time as a mom of two young boys.
Tell us about a time when you feel like you made a positive impact on the life of a mom and her new baby.
Several of my moms seem genuinely appreciative and interested in the links I send them, especially ones with information about developmental milestones and tips on sleeping and feeding their babies.
Tell us a little bit about yourself.
Before having children I worked as a physical therapist and yoga teacher. My capstone project for my doctorate degree was on prevention and wellness for postpartum women. I am excited to start teaching yoga again in January!