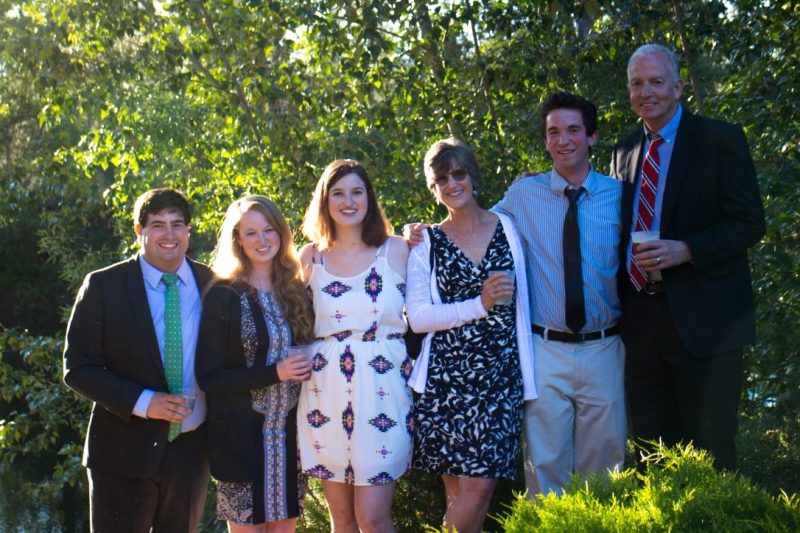 How long have you been a NurturePA mentor?
Since October 2016
What makes the nurture® program so special?
While there are heaps of online resources to help new parents, the heart of NurturePA is the mentor/mentee relationship.  Having a relationship with new moms is crucial to supporting them, and it makes the text-based platform come alive.  It's the perfect blend of new-age technology and old-fashioned personal connection!
What is your favorite part about being a NurturePA mentor?
I am a child development geek, so I am passionate about sharing the treasure trove of NurturePA's great developmental information and activities with my mentees.  I believe that understanding your child's development is empowering, and I love being able to share that rich material with new moms.
Tell us about a time when you feel like you made a positive impact on the life of a mom and her new baby.
I love it whenever a mom asks a question or finds something useful.  Once a mom was very worried about her baby's eyesight, and she reached out to me for help.  Mostly I just listened and supported her with a caring presence, but it felt like we helped her to feel less alone with her concerns until a doctor could evaluate them.
Tell us a little bit about yourself,
I have long been a student of child development, and I have worked and played with babies and young children whenever I had a chance.  I grew up in Meadville, PA and went to Bucknell University and Penn State University.  After earning my Master's degree in Human Development and Family Studies, I worked a couple of years as a caseworker for Children & Youth Services (Lehigh County, PA).   Then, I spent 16 wonderful years "employed" as a Stay-at-Home mother with my 4 children (now ages 19, 23, 26, & 29) in Pittsburgh.  For the past 13 years, I've had the pleasure of being the Director of Shadyside Presbyterian Church Nursery School, where I've been privileged to work with an amazing staff, delightful children, and wonderful families.  Being a NurturePA mentor has given me a new and challenging way in which I can share my skills and contribute to the wellbeing of mothers and babies.  Thanks for the opportunity!
Pictured Above
Mary (center right) with her husband (far right) and their four children (from left to right), Matthew, Erin, Meg, and Daniel.