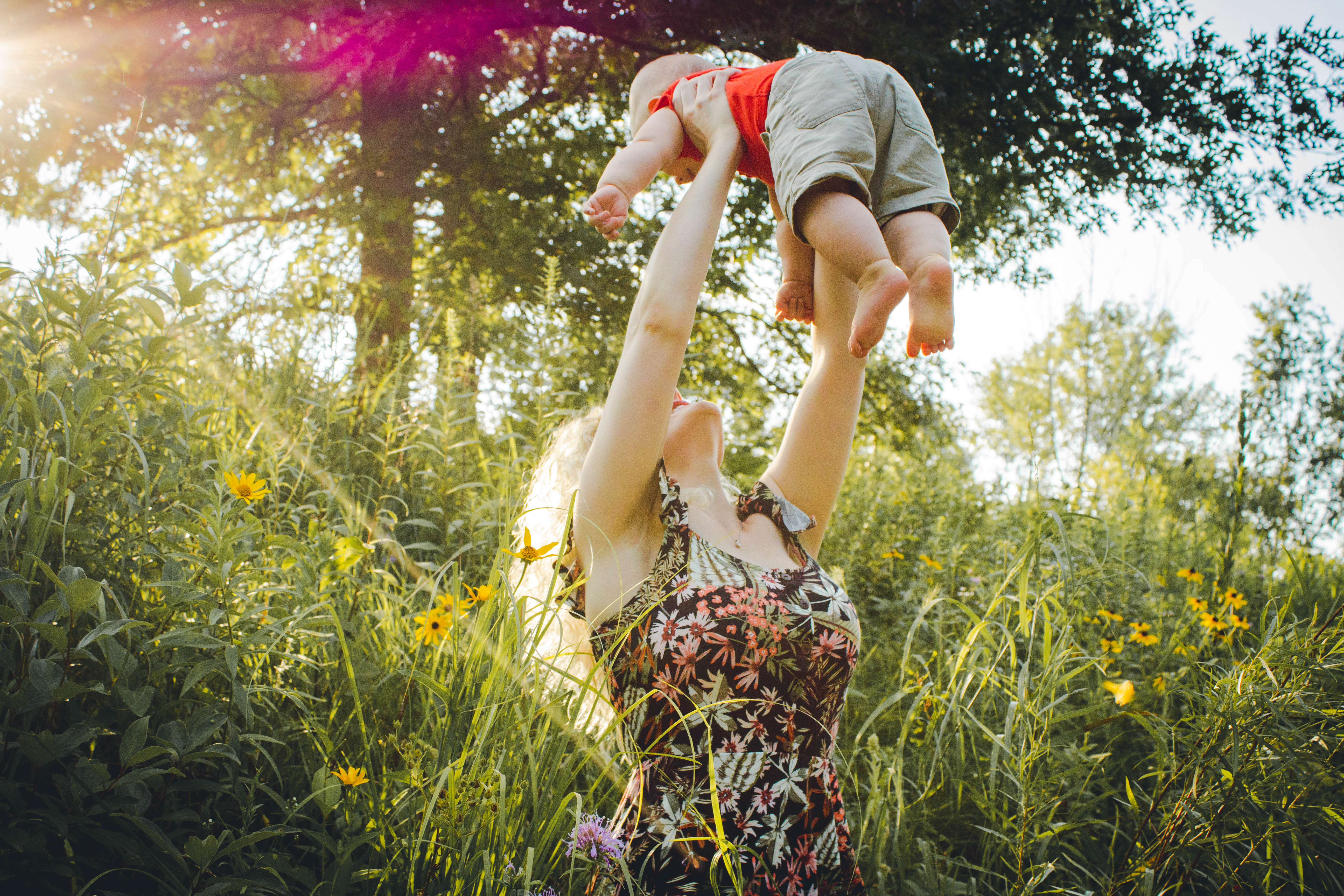 There are many different ways in which someone can become a mother. In fact, the path to motherhood can be unexpected, winding, planned, sudden or even, temporary. Regardless of the circumstances that a woman encounters on her path to motherhood, there is no doubt that becoming a mother is one of the most profound experiences that life has to offer. It's also one of the most challenging.
"Perfect" Mother
Pop culture often depicts the joys of motherhood, you know, the image of the woman in the floral dress, frolicking through the fields with her young child in a coordinating outfit. In fact, as a society, we often buy into many myths surrounding motherhood. Wrapped within this paradigm is societal programming and stigmas attached to "perfect" ways of being and becoming a mother.
The Motherhood Experience
The dictionary definition of the verb "mother" is "bring up (a child) with care and affection." Note that within that definition, there is no mention of birth experiences, adoption, surrogacy, age, employment stats, step-parenting, etc. It's within the "doing" that a woman truly becomes a mother, and it is here that she faces the trials, tribulations, and joy that define the role of mother. It's here that she grows and learns. The motherhood experience makes her an amazing resource to other women and they truly do need her – regardless of how she got the job.
Dangers of Isolation
Despite the array of challenges faced by any given mother on any given day, ranging from infant/childcare to emotional well-being, relationship issues to career decisions, there is a tendency toward isolation in dealing with these issues. The silence that is associated with these common challenges leads to mothers feeling alone, experiencing shame and increasingly, experiencing depression, anxiety, and other mental health struggles.
Our Collective Knowledge
Motherhood is the shared experience, and we certainly do have a lot of collective knowledge that can be shared to help each other. We need to shift our thinking away from perfection – whether it is a perfect path to motherhood and being a perfect Mom to one of support and sharing the knowledge that we've acquired as a result of the motherhood journey.
This type of support could move mountains and new moms need our help. In her viral New York Times piece, "The Birth of a Mother," psychologist Alexandra Sacks, M.d, describes the challenges associated with Matrecense, the sociological terms for the transition to motherhood, which includes an identify shift and factors in the emotional well-being of the mother and the impact it will have on her parenting. "Knowing the causes of distress and feeling comfortable talking about them with others is critical to growing into a well-adjusted mother. It will help new mothers and those around them to acknowledge that while postpartum depression is an extreme manifestation of the transition to motherhood, even those who do not experience it are undergoing a significant transformation," Sacks wrote.
Building a Community of Support for Mothers
It's in that period of transition that all mothers – regardless of their journey to motherhood can tap into their personal experience and help. The more support that we can offer to fellow women, the better our communities will be positioned to thrive.
Maria Shriver once said, "Having kids—the responsibility of rearing good, kind, ethical, responsible human beings—is the biggest job anyone can embark on." We couldn't agree more, but we'll take it a step further and add that the responsibility to support other mothers on this journey should be embraced by our community of women who have "been there."
If you've ever said "I wish I had someone to tell me what I've learned through experience" in relation to your own motherhood journey, leave a comment below. You can also provide this type of support to new Moms by volunteering with Nurture PA.