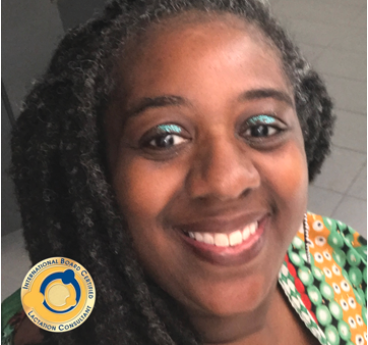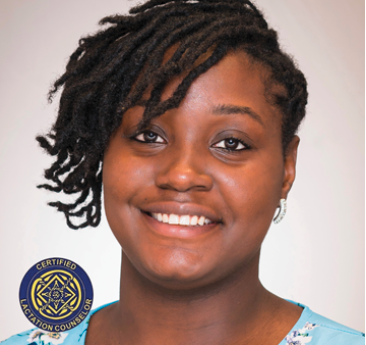 Factors Impacting Lower Breastfeeding Rates Among Black Mothers
Renae Green and Ngozi Tibbs confirm that it is difficult to get accurate accounts of the number of black women who initiate breastfeeding due to large inconsistencies between how individual hospitals collect and report data. Initiation rates look good on paper in most hospitals since they count any baby brought to the breast as a breastfeeding initiation. It would be more valuable data to know how many babies are still actively breastfeeding exclusively at two weeks. The percentage of black women initiating breastfeeding is believed to be about 55%. The 2015 CDC report suggests that the percentage of black women initiating breastfeeding in most U.S states is a full 15% below the initiation rate for caucasian women. At many hospitals, once a mom is discharged the support and monitoring end. Renae and Ngozi, along with their teams at HSCUB and PBBC, are diligently working with Pittsburgh hospitals to make referrals so that they may continue to follow and assist moms from the clinical setting to the supportive community-based setting.
That is why the education, interventions, and host of supports offered by HSCUB and PBBC are so essential to increasing the rate of breastfeeding among black infants. By addressing barriers experienced disproportionately by black mothers, including earlier return to work, inadequate receipt of breastfeeding information from prenatal providers about both the clinical and community supports available to breastfeeding moms, and a historical lack of access to professional breastfeeding support, Ngozi and Renae hope to normalize the culture of feeding black babies in Pittsburgh. Black women need to see women who look like them engaged in and promoting breastfeeding throughout their community. Hospitals, prenatal offices, and clinics also need to staff their organizations with more black lactation counselors so black moms can see themselves as successful nursing mothers.
When asked which factor she believed to be the most detrimental to sustained breastfeeding, Ngozi believes moms' inability to lay down a foundation for robust milk supply in the first few weeks to be the most critical issue. Mrs. Tibbs often sees moms start off with excitement as mature milk comes, having all this wonderful milk. Then life can get in the way: lots of visitors, the baby starts sleeping more; mom is not nursing as often; milk supply drops from 100% to 20%; mom runs into difficulty keeping up her supply; mom begins supplementing, and mom may start to feel discouraged and often quits. It is a chain reaction that can be easily corrected when moms are connected with HSCUB early. They offer support to develop a robust milk supply and to keep the robust supply going strong. Moms get a personalized pumping plan for when they return to work or school. Support also includes educating moms on how to talk with their human resource department at work about scheduling pumping breaks. Although these may not be paid breaks, the breaks represent a federally-mandated legal right of breastfeeding employees. HSCUB can assist moms in developing the language of self-advocacy at work. When employers see that supporting pumping at work creates happy, comfortable, and productive employees, they recognize the win-win for mom and company.
American culture around breastfeeding and new parenthood are very different from how parenthood is viewed and supported in other cultures. Ms. Green notes, in America, new moms don't generally have the liberty of having another guaranteed person around to support them, to provide meals, or to help with maintaining the home so that Mom can focus on feeding the baby and establishing a strong milk supply.
When you have other factors, such as other children, being alone, or limited resources, it can be very challenging for mom to focus on herself and baby, especially if she has to go back to work in six weeks. Many moms also want to start building up that extra milk supply to prepare themselves for the change in breast production volume when they return to work. Most moms see a drop in milk volume since they are not able to nurse the way they can at home. We know that nothing will get the milk out the way a baby can.
Renae stresses the importance of changing the American cultural view of postpartum support. In Pittsburgh, we are seeing an emergence of necessary postpartum doula programs. Partnering with postpartum doula programs will be critical because some moms don't have family members or friend groups available to help them out. If Americans have access to postpartum doula services, we can change the experience of new parents when they become moms and dads. Ngozi added, Healthy Start is just beginning to offer postpartum support in the area of breastfeeding but also around household management needs. Many new parents don't live close to their immediate family, so they are looking for elder support and guidance from members of the community.
Having such a multidisciplinary team, Healthy Start also offers the Moving beyond Depression program to reduce the stigma around mental health and collaborates with postpartum doula programs and HSCUB to offer holistic care to moms and families in need. These are needs that have been stigmatized or have gone unseen in our community for far too long.
Please look for the conclusion of our interview on Black Breastfeeding with Ngozi Tibbs and Renae Green on Friday, August 30.