A Deeper Dive
Into
Factors that Negatively Impact Breastfeeding Among Black Women in American Society
At NurturePA, we are grateful for the opportunity to share Part III of our interview with Ngozi Tibbs and Renae Green as part of our focus on Black Breastfeeding Week 2019.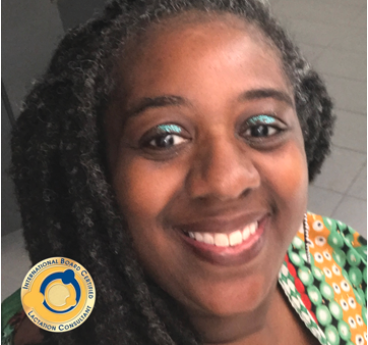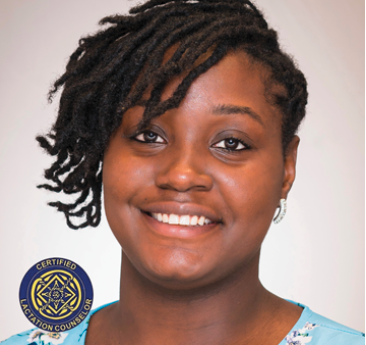 If you missed Parts I & II of the interview, you may access them here:  Part I  and Part II
Ngozi Tibbs is the co-founder and leader of the Pittsburgh Black Breastfeeding Circle (PBBC), serves as an advisory committee member for the Healthy Start Center for Urban Breastfeeding, and is the owner of Sankofa Childbirth Education and Lactation Services. Her colleague, Renae Green, is the program manager for the Healthy Start Center for Urban Breastfeeding (HSCUB) offering education, clinical lactation support, and outreach to black women in Allegheny County.
A Cultural Perspective on Breastfeeding
Having studied German, Renae remembers early on how images of nudity on television were routine and went uncensored for children. It is commonplace for German children to grow up viewing the human body so that things such as public breastfeeding are non-issues. To develop a more comfortable and accepting American opinion toward public breastfeeding, it would require a shift in how we raise our children to view nudity, breasts in particular.
Economic Factors Impact Breastfeeding
Ms. Green also pointed out that many countries have paid leave for moms, and sometimes dad, for six weeks or more. American families may take unpaid leave for six weeks or may be forced to go back to work before six weeks due to economic factors. This typical American financial challenge is a contributing factor putting a damper on the success of many moms' breastfeeding goals.
Breasts Serve a Dual Purpose
Another significant cultural difference Ngozi points out is Western culture's hypocritical stance when it comes to viewing female sexuality. In one regard, Western culture is a very permissive society, yet we also maintain these very Victorian-era ideas about breasts. We need to accept that just like our lips – we talk, we eat, and we kiss with our lips, our breasts also have a dual purpose.
Some of us in the breastfeeding community want to portray a very wholesome view of breasts. Breasts are only for feeding our babies. How dare you think about it in another way – and that is hypocritical. Mrs. Tibbs reminds us that breasts are to feed our babies but also look nice in a rounded sweater and are also for our partners. We do breastfeeding women a disservice to suggest that now that she is breastfeeding she is no longer a sexual being. Breasts have a dual purpose.
American culture struggles with female sexuality and especially black female sexuality. Black women's bodies have been over-sexualized for centuries. When black women breastfeed, they carry some of those stories with them. That's another reason why HSCUB and PBBC are so important. We want black women to get comfortable with their bodies and accept that dual purpose. Your breasts are beautiful; they are to feed baby, and for pleasure with your partner. American women need to know that that dual purpose is okay.
Educating Moms About Reproduction  & Sexuality
Renae furthers the discussion on female reproduction and sexuality in the classes she offers at HSCUB. She brings to her participants' attention the connection between the uterus and breasts. As Renae talks with women about the postpartum experience, she shares that when the baby begins suckling, how that starts to contract the uterus back to normal size. When women are naturally stimulated, at breast or vagina, there is an interconnectedness. Renae tells moms to think about the muscles that move when they are having an orgasm.
Ms. Green reports that many new moms may be a bit shy or uncomfortable with this frank conversation, but she stresses to women the importance of open communication and transparency. She lets her students know that it is okay to talk about this. It's okay to use the word vagina and orgasm and it is important to normalize the vocabulary we use. When we talk about breasts for both pleasure and nutritional purposes, we break down those barriers to normalization.
The Power of the Village
HSCUB and the BBFC have united to form the Black Breastfeeding Village of Pittsburgh. That village wouldn't be complete if we did not invite and welcome partners, aunts, and grandparents to join in support of breastfeeding moms and babies. Family members can learn how to warm up breast milk properly and how to wrap a bottle in mom's shirt to help baby adjust to mom's return to work.
Parenting is complicated. To be successful, it does take a village. We are so very grateful for the impactful work of Ngozi Tibbs and Renae Green and their respective organizations in supporting new moms and nurturing babies.
At NurturePA, included in the wealth of software resources accessible to our mentors and shared with our moms, are links to both Healthy Start Center for Urban Breastfeeding and the Black Breastfeeding Circle of Pittsburgh. We are so proud to recommend these truly amazing organizations and the important service that they provide to black moms and babies in Pittsburgh.