Two Local Lactation Experts Speak Out About the Black Breastfeeding Experience
At NurturePA, we seek to understand, support, and elevate the lived experience of all mothers of young children.  Throughout August, we've focused our attention on breastfeeding. In recognition of Black Breastfeeding Week ( August 25 – 31, 2019) we are fortunate to have had the opportunity to speak with two regional breastfeeding experts/advocates who are passionate about increasing awareness and support for breastfeeding among women of color in the Greater Pittsburgh community.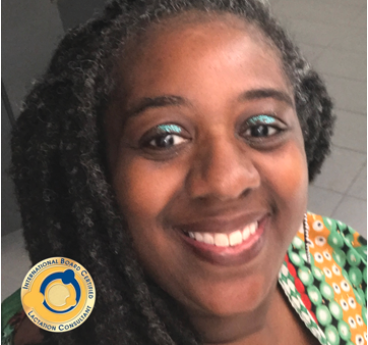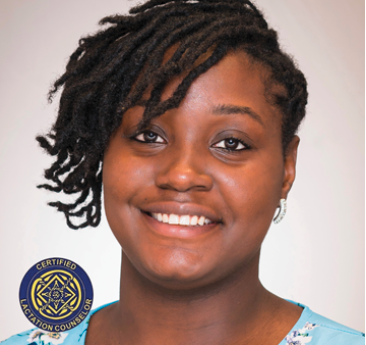 Ngozi Tibbs is the co-founder and leader of the Pittsburgh Black Breastfeeding Circle (PBBC), serves as an advisory committee member for the Healthy Start Center for Urban Breastfeeding, and is the owner of Sankofa Childbirth Education and Lactation Services. Her colleague, Renae Green, is the program manager for the Healthy Start Center for Urban Breastfeeding (HSCUB) offering education, clinical lactation support, and outreach to black women in Allegheny County.  
It Takes A Village: Providing Both Clinical & Community Support for Breastfeeding
By combining the resources of the Healthy Start Center for Urban Breastfeeding with the Pittsburgh Black Breastfeeding Circle, Renae and Ngozi, have formed the Black Breastfeeding Village of Pittsburgh, a regional sisterhood of community-based breastfeeding support. 
Mrs. Tibbs cites the logic and value of these two groups joining forces. The Healthy Start Center for Urban Breastfeeding is recognized as a valued source of free, clinical support to new moms especially during the critical first two weeks of breastfeeding when many moms face a myriad of challenges and, without assistance, often give up on breastfeeding. To qualify for this program, a mother must be black and live within Allegheny County.
HSCUB lactation counselors are on call and available to assist moms at home. When moms are experiencing difficulty or have questions, they can dial (412) 545 -2022 and selecting Option 1 to page a Certified Lactation Counselor (CLC).  The call connects with a 24/7 answering service that pages the on-call CLC who returns the call within the hour or sooner based on demand. Not all moms want or require a home visit; some want confirmation that what they are doing is okay.  Often, the CLC can triage the situation with a telephone/virtual triage based on asking and answering the right questions. When concerns involve difficulty with latching, positioning, or pain arises, a home visit is generally advised as the CLC needs to observe the mom breastfeeding in real-time to assess the situation accurately and successfully correct any technical difficulty.
Healthy Start Center for Urban Breastfeeding Educates
HSCUB builds relationships with new mothers during pregnancy and in the immediate postpartum through educational classes to introduce moms to the idea of breastfeeding. Getting education early is critical, so new moms know what to expect.  Often the pictures painted of breastfeeding are not consistent with the reality of breastfeeding. Ngozi notes that breastfeeding can be challenging, and pregnant moms need to be mentally prepared for that reality. When expectant moms ask Mrs. Tibbs if breastfeeding is easy, her response is "No."  Ngozi's answer to the frequent follow-up question, "Is breastfeeding hard?" is also "No." Mrs. Tibbs describes breastfeeding as natural, not easy. Just like learning any new skill, patience and practice are required as mother and baby learn together.  
The Community Support Provided by the Pittsburgh Black Breastfeeding Circle
Building upon the strong clinical support from HSCUB, the Pittsburgh Black Breastfeeding Circle offers the trusted community support needed for a successful breastfeeding journey for moms.  New moms benefit from this collaborative and supportive learning environment provided at PBBC. Ngozi sums up the support of PBBC, "There is no judgment. We are just going to love you through it."
Opportunities to grow this emerging community continues to expand.  Thanks to a grant secured by HSCUB and PBBC from the CDC & Health Department, the PBBC currently meeting twice a month as one large group will now be able to expand the circle to form six groups that meet at libraries throughout the city led by PBBC – trained Peer Champions. The choice to meet at libraries is intentional. Early literacy is a dual purpose of the meetings.  HSCUB and PBBC recognize that children who are read to from a young age have increased vocabulary and do better in school. Hosting events at Pittsburgh libraries is a beautiful way of introducing babies to books. In July, the group met at the Hill District Library, and in August the site was the Homewood Library. Pre/post-nursing baby weight checks are available to moms at PBBC meetings.
For Black Breastfeeding Week – Pittsburgh Edition, connect with the Black Breastfeeding Village at breastfeeding pop up tents at local festivals around the city for August 2019.  Here are two upcoming events: 8/28 – Chocolate Milk Filming- (Repair the World Pittsburgh, 6022 Broad Street, Pgh PA 15208, register at https://chocolatemilkhscub.eventbrite.com), and 8/31 – 12-5 pm Wilkinsburg Community Day on Penn Ave. Please check the website for additional information about upcoming events. pghblackbreastfeedingcircle.org