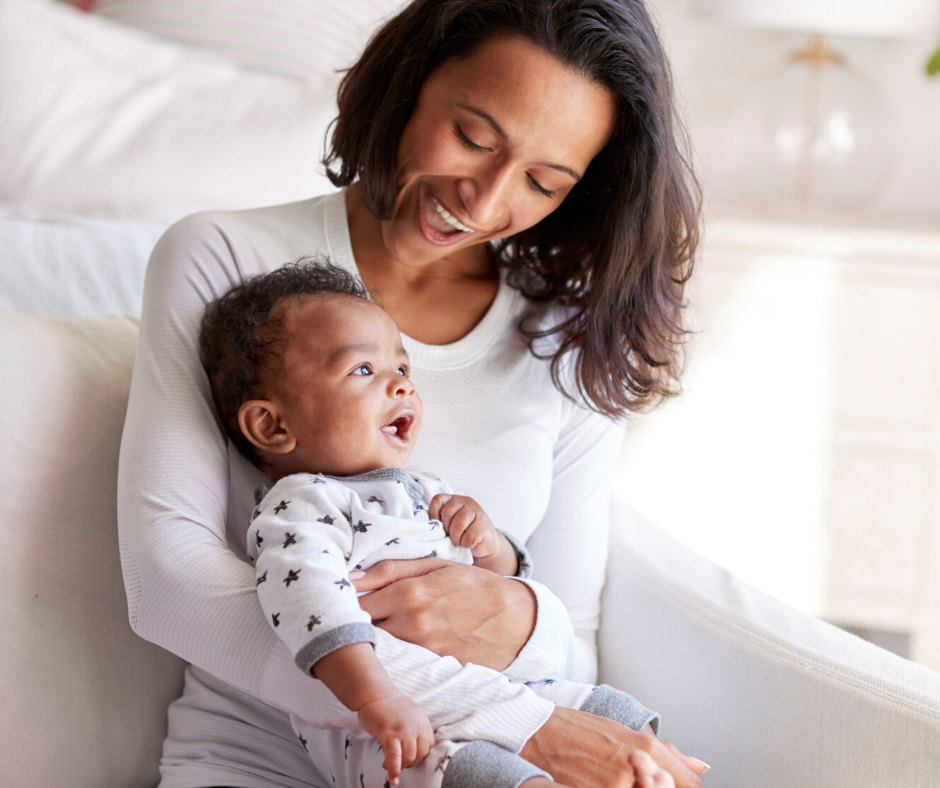 The transition to motherhood is complex, personal and, for some, a reality check. It is also a journey, in the truest form. According to a study by Munchkin, the adjustment period for women to adjust to motherhood is four months and 23 days. This period of time is one of the most significant transformations a woman experiences in her life and while it is a time of excitement and joy, it can also be one of the most difficult times.
Becoming a mother for the first time means adjusting to several simultaneous shifts…from the lifestyle and day-to-day adjustments required to care for a newborn to the physical and emotional changes that take place due to recovering from labor and delivery and rapidly changing hormones, it's easy to understand why new moms need the right type and amount of support.
As this Motherly article points out, we tend to think of support as showering the new mom with gifts, "When you have a baby, especially your first baby, people want to help. They bring over what seems like hundreds of onesies, books on child-rearing, bottles they swear calm colic, piles of receiving blankets and So. Many. Tiny. Toys. Most parents appreciate the gifts, but according to experts, what new parents really need in the first month of baby's life can't be found in stores: We need support—from ourselves, our loved ones and our communities." 
So what does support actually mean? The answer, of course, is "it depends!" The appropriate and most meaningful way to support a new mom depends on your role in her life. Let's explore some of the ways that we can all help the new moms in our lives.
From Friends & Family
Show up, help out. Bring food.
When you see a need, offer to assist with that need, rather than "if you need help, let me know." Many times new moms don't know what to ask for or don't feel comfortable delegating. 
Honor the wishes of the new parents in terms of how things should be done, even for small things. 
From their Partners
Work together to make sure that each of you are getting enough sleep.
If your company offers paternity/family leave, take it!
Split household and childcare responsibilities 50/50. If she's breastfeeding, run point on bottle feeding!
Know the signs of Postpartum Depression and help your partner get access to help, if symptoms present.
From Society
Have more conversations about maternal well-being and self care and encourage positive practices.
Increase screenings for postpartum conditions, including but not limited to postpartum depression, anxiety, mental health, depletion, diastasis recti and more. Most women see a doctor only once and it doesn't happen until about about 6 weeks after giving birth. Identifying issues early on can give moms access to the resources they need to optimize their health and well-being.
Push for flexible workplace policies. While it is a personal decision whether to stay in the workforce after having a child, many Moms need or want to continue working – but a lack of flexible workplace policies make it difficult for Moms that would otherwise stay in the workforce to do so. According to the July 2019 FlexJobs survey, 56% of respondents have tried to negotiate flexible work arrangements with their employers, but only 32% have been successful.
Provide an additional layer of support to new moms as a Nurture® Program volunteer! Through our text-based platform, you can provide new moms with the resources they need, when then need them in less than two hours a week. Learn more here.
How can we provide more support to new moms? Share your thoughts in the comments section below.