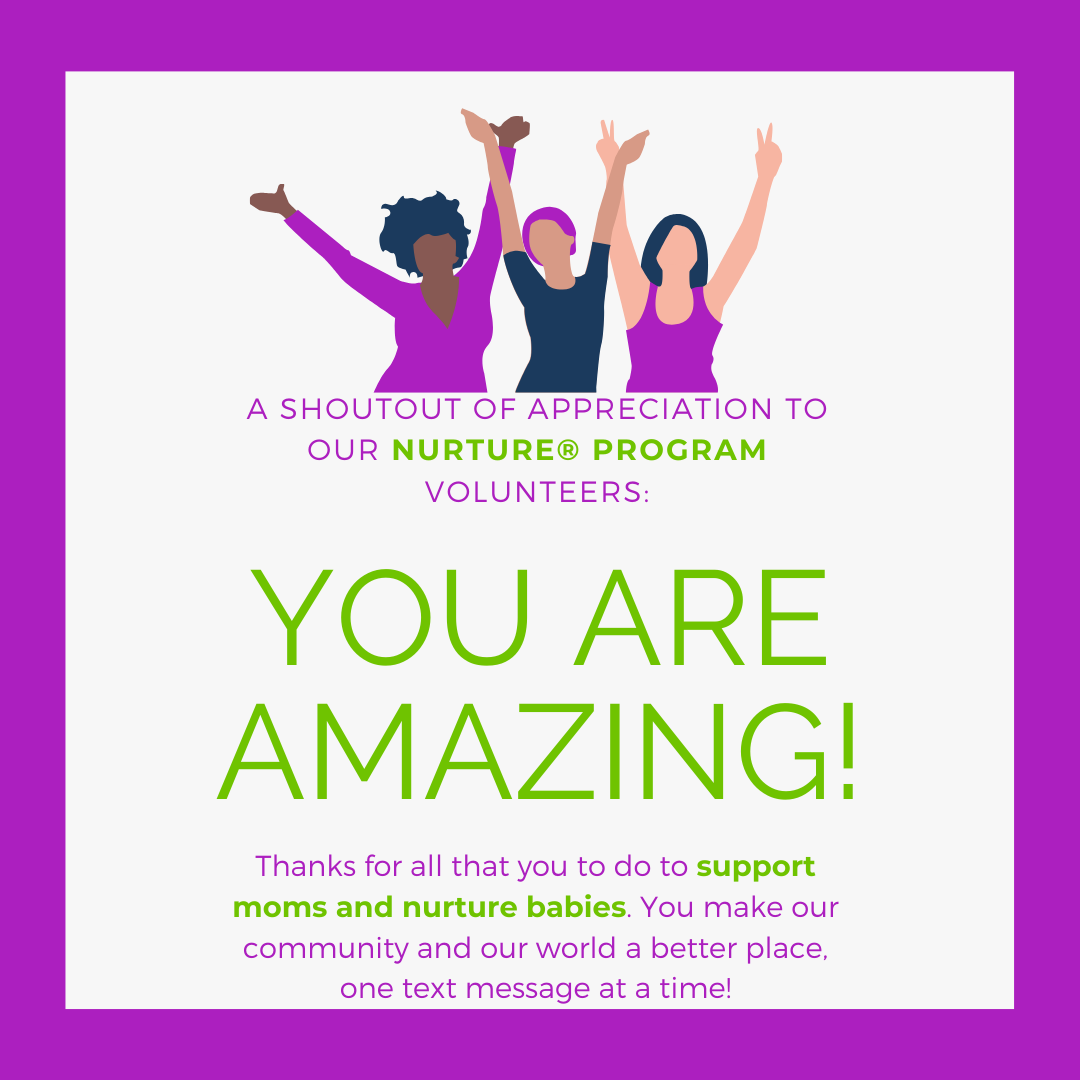 We'd like to thank our Nurture® Program volunteers for their continued support of our local moms. We couldn't be more grateful for the fantastic group of women that walk-the-walk every day in support of our mission to support moms and nurture babies.
A special congratulation goes out to Ronda Bartlett, one of our Nurture® Program volunteer mentors. In her professional role, Ronda works at GE Healthcare as a Sr Solution Architect, Healthcare Digital and was recently awarded a GE Healthcare Volunteers Community Spirit Award for her "dedication to helping others and improving community conditions." We are deeply grateful to Ronda for selecting the Nurture® Program as the recipient of a generous donation in her name!
Here's a bit more about Ronda and her experience as a Nurture® Program volunteer, as included in GE Healthcare's email announcement:
"Being a new mom brings all sorts of challenges, and what Ronda remembers most from that stage in her life is the helpers. It motivates her today to always perform small acts of kindness, lend a hand, offer a shoulder to cry on or just listen. She wants to be known as a helper. One of the ways Ronda shows care and compassion is by being a volunteer with NurturePA. The nonprofit helps new moms with resources and information they need until the child turns three years old. Ronda reaches out weekly via text messages to moms and serves as a mentor to them. Currently she is mentoring 12 moms. She loves being part of the program and finds it very fulfilling. She makes herself available to answer text messages, to respond to questions, to suggest referrals, and to provide weekly bonding activities for the mom and child. Ronda is a mom and a grandmother which enables her to share personal experiences and lessons learned to new moms. She addresses everything from infant feeding to ways to nurture mom/baby bonding. Nurture PA is thankful to have Ronda as a volunteer and very appreciative of the donation they will receive."
You can learn more about our wonderful group of volunteers in our monthly mentor spotlight and explore how YOU can get involved as a Nurture® Program mentor. We'd love to have you join us as we support moms and nurture babies during this important time.